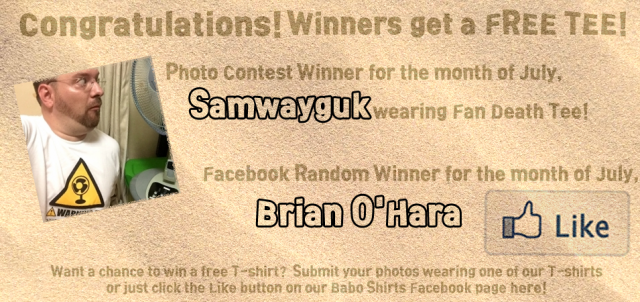 Babo Shirts photo contest is back! Submit your photos and get a chance to win a free tee.

Nothing is better than getting something for free!
Here's how to do it:
Step 1. Go to your profile page and select upload photo
Step 2. Upload your photo and select submit for photo contest
That's it!

If we choose your photo as our monthly contest winner you get a free tee of your choice!

Just go to your profile or

Submit & Rate Photos

to upload your picture!

BaboShirts

Copyright (c) 2007 - 2022
All Rights Reserved.